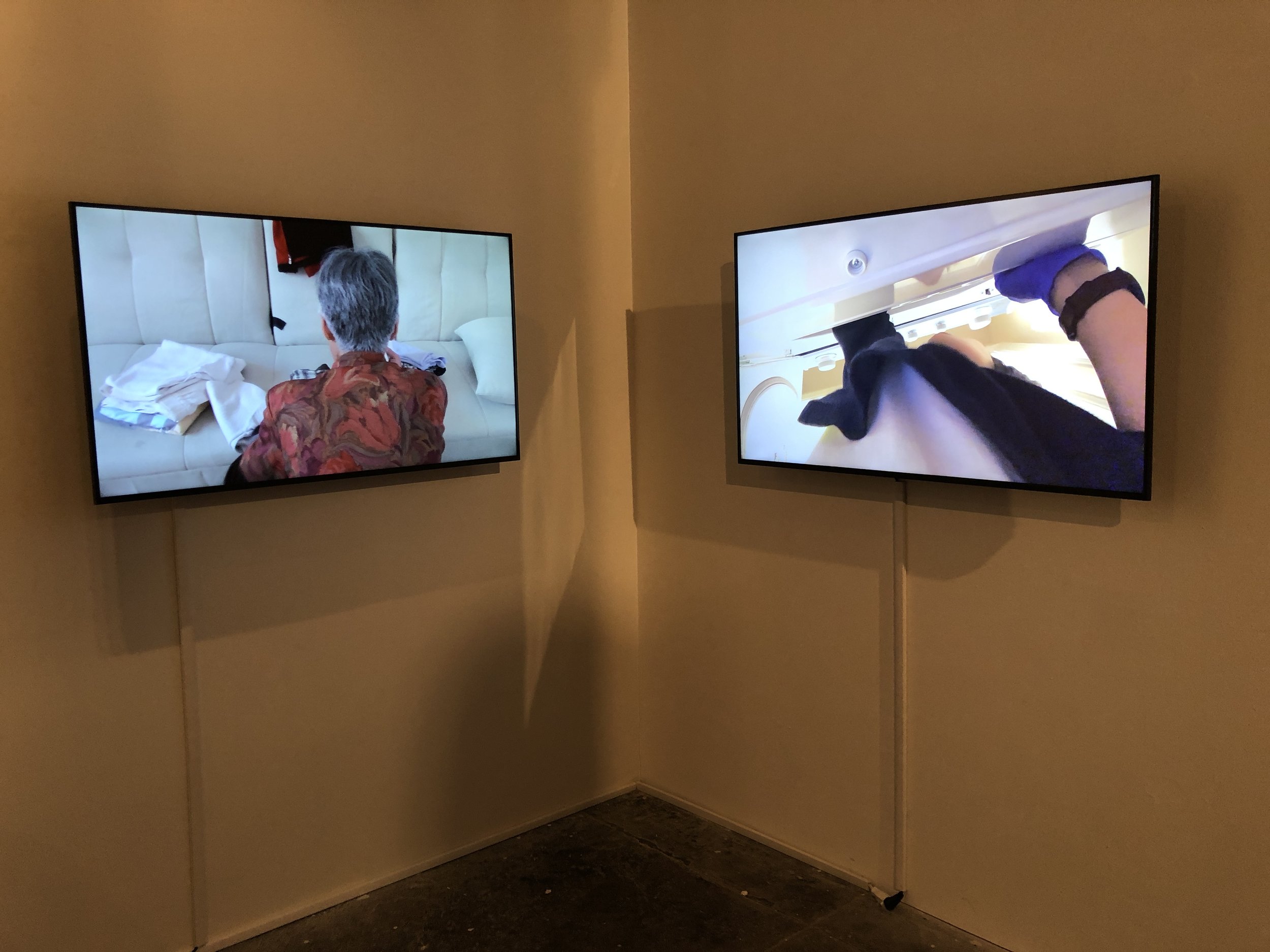 Packing
installation view
Time: 2018
Medium: video, found objects, petri dishes, microbes collected from the artist's home
Text translation (left to right):
1. One day, I suddenly realized my mirror was tilted.
2. The ceiling lamp was so low that my head always hit it.
3. This dryer was useless.
4. We had so many good memories with this bathtub.
5. In summer, one time we opened the window and three flies came in.
6. From this balcony, we saw countless people peeing outside.